THE SWEET ESCAPE - RATES & BOOKING INFORMATION
Orlando Area's Sweet escape is A private, gated 5 acre
mansion/estate your family will never want to leave!
When You Book The Sweet Escape, Your Family
or Group Gets The Entire 5 acre Estate to Yourselves!
Sleep up to 52 Guests--From Less Than $40/Person Per Night!
---
Option 2 : View All
Available Dates
Reserve Any Dates With Just 30% Down
Click Here For A Visual Calendar Showing Availability At All Five Estate Homes
---




Rates Below Are Based On Estimates For The Current Year
Use Our "Date Finder" (Above) For Precise Current And Future Pricing




Weeknights (off-peak):

$895-1195/night

Weekend Nights (off-peak):

$1070-1370/night




Weeknights (mid-season):

$1295-1495/night

Weekend Nights (mid-season):

$1480-1680/night

Weeknights (peak):

$1495-1695/night

Weekend Nights (peak):

$1680-1880/night

Weeks of Thanksgiving/Christmas Holidays

$1895-$2080/night

Departure Cleaning:

$888

Amenities Fee:

$288

Taxes:

11%

Maximum Sleeping Capacity:

52 people

Minimum Stay:

3 nights
(*2 nights if filling
a gap in our calendar)

Deposit To Book:

30% deposit to reserve.
(Balance isn't due until
60 days prior to arrival)

Cancellation Policy:

Deposit refunded
minus a $285 cancellation fee
if cancelled more than
120 days prior to
scheduled check-in.

Pet Policy:

Certain hypoallergenic,
potty-trained pets are
allowed with pre-approval.
Rate: $49/day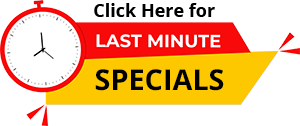 ***Be Sure To Also Check Our Facebook Page For Last Minute Deals!
---
*Peak Season runs Memorial Day weekend through mid August. Mid-Peak season is mid-February through late April and most of October. For discounted "special" nights, visit
our Facebook page
. (We post
specials
now and then when we have a last minute cancellation). There is a
fully-refundable
security deposit of USD $1,500 per reservation. Most clients don't actually 'pay' it. Instead, they leave a credit card on-file and we simply place a temporary $1500 hold on it the week they check-in. We then remove that hold (minus any damages, of course!) the week they check-out.

How To Book
Simple! Click the "RESERVE" button and we'll send you a rental agreement to initial, sign, and send back to us (you can upload it through our client portal or email/fax it back! You can make your 30% deposit by credit card, check, e-check, Zelle, PayPal, or wire transfer. Add 3.88% for c. card payments and 3.9% for Paypal payments. If your dates are NOT available, please check the website of one of our sister properties: The 10 acre waterfront Great Escape Lakeside, the 62 acre private island Ever After Estate, or the sports & boating paradise called The Lake Louisa Chateau,

Need Time To Collect Your 30% Down Payment?
If you're sure you need to hold dates but need some time to collect from everyone in your group, you can also opt to put a non-refundable $500 down and then pay the rest of your 30% deposit in two weeks. To do this, enter 500now (all lowercase) as your "existing client access code" on our reservation payment form. That'll instantly change the initial amount required from 30% to just $500.
Touring The Sweet Escape Prior To Booking
If you are in the greater Orlando area and would like to visit The Sweet Escape, we allow tours on a case-by-case basis. You may do so during periods when the house is not already rented out to guests if you've already looked through our floor plan, our room-by-room photos & virtual tours, and watched at least one video walkthrough of the house but still have a question that could not be answered by any of those media. Tours last approximately 40-60 minutes. The fee for tours is $285 which may be paid by any major credit card. When you decide to book your stay at The Sweet Escape, $200 of of that tour fee will be credited to your deposit! Since we need to arrange to have staff meet you at the estate, tour fees are non-refundable unless cancelled with at least 24 hours notice. Remember, you can also view our floor plan by clicking here AND you can also experience 360 degree virtual tours of virtually every room at Sweet Escape by hovering your mouse over 'Amenities & Photos' and then selecting your desired room. To discuss the possibility of an in-person tour, please use our contact form.
Check-In
Approximately 1-2 days prior to your scheduled check-in date, a Sweet Escape agent will phone you to arrange to meet you upon arrival. (S)he will give you a full tour of the estate, answer all of your questions, and show you how all of the amenities work. You may also contact your agent at any time throughout your stay if questions or concerns arise.
Additional Services Available
We are happy to refer you to some of the area's best service personnel if you'd like something "extra" during your stay. These include but are not limited to:
On-Site Massage
An experienced, licensed massage therapist will set up a relaxing environment at any tranquil indoor or outdoor setting on the property.

Private Chef
Professional chefs can cater meals and gatherings for you at The Sweet Escape--- for any occasion from romantic to festive.

On-Property Personal Training
We can refer Crossfit trainers and on-site Yoga instructors!

*For a full list of approved providers, click here


Rates For Weddings
If you are staying at The Sweet Escape for 3 or more nights and would like to host your wedding on-site, we will consider such requests on a case-by-case basis. The event fee will vary. You can also contact our neighbor, Bridlewood at 352-708-4970 to arrange a lakeside wedding there and then book a stay here! Alternatively, you DEFINITELY arrange a wedding at one of our sister properties:
1. The Ever After Estate (www.theeverafterestate.com)---At Ever After, you can get married there in a fairy tale nature setting! The estate offers 62 acres of privacy...and has a long history of hosting successful weddings of all sizes...On The Ever After Estate's website, hover your mouse over "PHOTOS" and select "WEDDINGS...."
2. The Great Escape Lakeside (www.greatescapelakeside.com) -- Great Escape Lakeside offers waterfront weddings against an incredible backdrop of "wow" amenities---for lower prices than The Ever After Estate!
3. The Great Escape Parkside (www.greatescapeparkside.com)--The newest of the 4 estates is a 15 bedroom version of Great Escape with some alternate themes and 10 beautiful, wooded acres!"

At any of the above estates, we'll refer you to local event coordinators who will be available to help you put together the perfect outdoor party! Independently, they can help with catering, outdoor tents, music, officiates, tables, chairs, decor, valet parking, miscellaneous entertainment, & more.